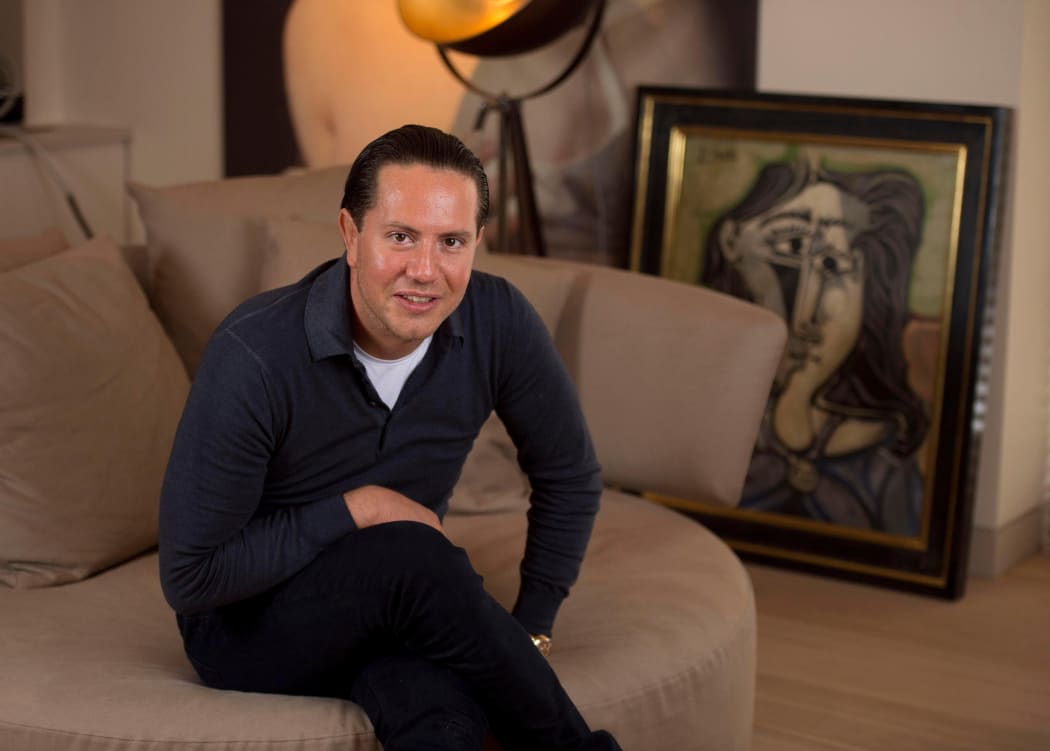 We've talked before about the sometimes murky link between art and money – particularly in relation to the story of Salvator Mundi, the $450m "lost Leonardo" whose authenticity seems to be, once again, in doubt.
I thought that tale would be hard to beat, but there is a new contender – a story that involves Prince Charles, Formula 1 supremo Bernie Ecclestone, art dealer Philip Mould (of Fake or Fortune Fame), the Wildenstein Institute, the London gangland scene and a notorious American art forger. It's a story well worth following, and it's emerged as a result of some assiduous reporting by the Daily Mail.
It's too long a saga to do justice to in a short blog post, but a summary is below. The latest instalment can be found here: https://www.dailymail.co.uk/news/article-7668535/James-Stunt-tried-sell-20million-Monet-turned-fake.html
The tale focuses around a certain James Stunt – a UK businessman who came to prominence when he married Petra Ecclestone – the daughter of Bernie Ecclestone – in 2011. At the time, very little was actually known about Stunt, other than that it was reported that he was a billionaire at the then age of 29. Something about Stunt never quite added up to me, so I followed the various stories quite closely, as did the Daily Mail, which said: "James Stunt has spent the past 20 years trying to cultivate an air of mystery. He is for ever wearing a strange little smile, as if he is keeping some tantalising secrets, and travels around the West End in a cavalcade of big, black super-cars, accompanied by men with earpieces. He has allowed a mythology to grow up around his wealth, never taking the trouble to gainsay reports that, at just 35, he is a multi-billionaire, or to explain how he acquired all this money (if he actually has it at all)."
One startling fact emerged about Stunt - his godfather is Terry Adams, head of the alleged London crime family. The Sun described them thus: "They had their enemies tortured until their limbs fell off, extorted businesses for thousands of pounds, and, allegedly, even had someone buried in the concrete under the Millennium Dome. Shooting people while joyriding motorbikes, kneecapping their enemies, and thought to be responsible for 25 murders ... the notorious Adams family are now seen by police as 'worse than the Krays.'"
Stunt's fall from grace began in late 2017, when he was divorced from Petra Ecclestone, in a high profile and acrimonious fashion. The press billed it as a £5.5bn divorce, but it seems as if there was a very strict pre-nuptial agreement drawn up, limiting Stunt's access to the Ecclestone family fortune. Then in August 2018, his assets were frozen in a ruling at the Old Bailey under Proceeds of Crime Rules. Finally in June of this year, he was declared bankrupt with debts of up to £14m. In a you-couldn't-make-it-up fashion, it was his divorce solicitor who had petitioned for bankruptcy, taking him to court over unpaid fees.
During the bankruptcy hearing, Stunt had asked for more time to settle debts, particularly as he intended to sell some of his art collection (apparently not frozen under the Proceeds of Crime court ruling). And this is where the story gets really interesting.
One of Stunt's self-professed passions is collecting fine art, and he claims as his mentor none other than Philip Mould, the London art dealer and presenter of the TV programme Fake or Fortune. Mould apparently advised Stunt on the acquisition of various pieces, although uncharitable art blogs imply that Stunt was effectively Mould's wealthy but inexperienced patsy to move on what are described as "sleepers". A sleeper is a painting that one buys cheaply and subsequently becomes authenticated as work by a master, thus having its value increase significantly. More of this later.
Various puff pieces on Stunt in the celebrity press had emphasised how he was close to Prince Charles. Stunt had loaned for free a number of paintings to Dumfries House, a stately home acquired by a consortium led by Prince Charles in 2007. Amongst the 17 paintings loaned by Stunt were allegedly a £50m Monet, a £42m Picasso and a £12m Dali.
On 2 November this year, the Daily Mail ran its latest expose, an article featuring an interview with renowned American art forger, Tony Tetro, in which Tetro claimed that he had painted a large number of the pictures, including the Monet and the Picasso, as a commission for Stunt. The story run by The Mail today details that much of the provenance accompanying some of these pictures was also elaborately forged – including alleged authentication of the Dali by the Wildenstein Institute (a bizarre claim, given the Institute is an authority only on Monet).
It's clear that the market has had suspicions for some time. Not least because Stunt has on at least two occasions been photographed at his house with paintings in the background purporting to be his, but which turned out to be copies - including a Picasso which, according to Stunt, was "worth millions" and a Van Dyck. These came as a surprise to the Metropolitan Museum of Art in New York and the Fitzwilliam Museum in Cambridge, who had the original paintings stored safely in their vaults.
In a sale at Christies in 2018, certain of the lots from an "anonymous private collection", were outed before the auction by the Daily Telegraph as being consigned by Stunt. All of the lots went unsold. One of the paintings was The Cheeke Sisters. According to The Telegraph, "In 2004, it was catalogued as "Studio of Sir Anthony van Dyck" (i.e. not by the Master himself) at Christie's in New York, with an estimate of $40,000 (£30,500). It sold for $131,000, passing eventually into the hands of Philip Mould, the British dealer, who co-presents BBC's Fake or Fortune? From there, the painting went to Fergus Hall, the Old Master dealer (by which time it had been researched and fully catalogued as by van Dyck himself), and thence to Stunt." At a guide of £2 million to £4 million, the alleged Van Dyck had no takers.
The art forger, Tony Tetro, was once paid for his work by Stunt using a painting by Joshua Reynolds, which Tetro successfully auctioned for £146,500 at Christies in 2015. However, the Mail goes on to reveal: "Interestingly, in one final twist to this caper, Tetro reveals that Stunt paid for a second tranche of work with another picture by Joshua Reynolds. Tetro put it up for auction with Christie's. The day before the sale, the auctioneers called him. They were pulling it. The reason? They thought it was a forgery."
The ongoing tale of James Stunt is almost too fantastical to be true, but I am sure that more details will emerge, and I await them with interest.