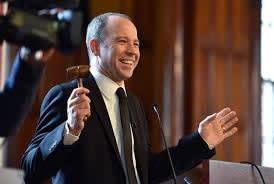 For those followers of the art auction world in the North West, the recent demise of Knutsford based auctioneer Wright Marshall will have been a sad day. After failing to find a buyer, the "Big 3" are now down to the "Big 2" in Cheshire, with only Adam Partridge and Peter Wilson left standing. The collapse of Wright Marshall is worth a closer look, as it tells us some interesting things about UK plc.
Wright Marshall can trace its routes back to 1843 but was only formed as a Company in 2014. This was when the Cheshire based businesses Wright Manley and Frank Marshall merged to form quite an eclectic group. The business comprised three divisions: a livestock auction business, based out of Beeston; an estate agency and property consultancy business; and a fine art auctioneer business. These made for odd bedfellows as business lines, without much commonality between them.
The collapse itself is worthy of a few lines. During February, Wright Marshall signed off its accounts - in these stating that "The Directors are confident that the Company can meet its working capital requirement for at least twelve months from the date of this report" and the auditors gave a clean bill of health to the Company. Yet just 4 months later, the business called in administrators. What happened?
The problems seemed to stem from the livestock auction business. This ceased trading immediately, with all staff losing their jobs. It is true that livestock volumes through auction have been falling for some time, and this is a tough market in which to operate. But there was something else going on here worthy of comment.
First, it appears that this market is characterised by buyers of livestock being granted significant credit - i.e. they do not have to pay for lots they have purchased until much later, and this places significant pressure on cash-flow for a business.
Second, the money actually paid by buyers, and therefore owed to sellers, is not ring-fenced. Therefore Wright Marshall was able to call in the administrator and anyone who was owed money for items sold at recent auctions would lose out - as one internet forum poster said: "WM have ended up losing money which was never theirs to start with". Sadly, this is not unusual in such circumstances, essentially because a number of creditors have priority ranking in an insolvent situation - typically HMRC (for unpaid VAT, PAYE and NI), followed by secured creditors (in this case RBS, who were owed more than £1m) - and will time the appointment of administrators to maximise cash receipts.
The story was important enough to warrant a feature in the prominent financial website, This is Money, which told one unfortunate story on 6 July: "More than 1,100 farmers have not been paid for their livestock after the collapse of a cattle auction house which failed to keep its clients' money ring-fenced. The money paid by successful bidders was not kept separately from the other finances of Wright Marshall Auctioneers which went bust on June 26. Ben Paterson, a dairy cow farmer in Cheshire, was owed £31,000 after selling 60 calves at the market."
After the livestock division closed immediately, the administrators sought buyers for the other two divisions. Very quickly, the estate agency division was sold to Burnley-based Petty Estate Agents, one of Lancashire's longest-running independent estate agents. The press release was an interesting take on the future of the estate agency business, which has found life tougher with the advent of the internet and online only competitors such as Purplebricks: "Capitalising on the latest technology will enable the incredible customer care shown by both businesses, presenting a huge market opportunity to create a regionally connected network of tech-enabled, community-minded, estate agencies."
But what of the fine art auction business? Antiques and Trade Gazette ran a story at the end of June discussing the interest that Adam Partridge, via his eponymous auction business, had in Wright Marshall. Partridge worked at Frank Marshall from 1999-2008, when he left to set up his own auction house. "Partridge is in discussion with the administrator to potentially buy the Knutsford saleroom lease and take on its 12 staff. "The first priority is to acquire Wright Marshall's fine art business assets – the database, staff and the firm's goodwill – and save jobs," he told ATG. "If that's impossible due to the financials – the requested price is higher than I was expecting, having examined the books – then I will set up an office in Knutsford and take on some Wright Marshall staff." He added: "I would like to open in Knutsford anyway as I already do business there and locals know me.""
However, things discussions did not progress, and the Wright Marshall Fine Art division ceased trading on 9 August. A spokesman for the administrators said: "Although talks had progressed to an advanced stage with a number of potential purchasers, no suitable offers were forthcoming."
At first glance it might seem surprising that no buyer was found. After all, the chance to take on an established brand name, experienced staff, well-located premises and a loyal customer base should be attractive. However, in the survival of the fittest world of business, it was entirely understandable. Why pay real money and take on obligations, when the collapse of a competitor is virtually certain to mean you sweep up large chunks of their business for free? As Adam Partridge himself said: "We have had van loads of business from them - remaining consignments to Wright Marshall and fresh consignments direct to us from the area."
What does this mean for art buyers at auction? Frankly, probably not very much. Yes Knutsford was a convenient location for many, but given that the large majority of auction bids are made either online or by telephone, and delivery services are available, the consolidation from 3 to 2 of Cheshire Art auctioneer should make little difference to buyers.
The accounts of Adam Partridge and Peter Wilson should almost certainly improve - after all a major competitor has just folded - and this could mean that we have fewer, but bigger and better auctions in the area.
The collapse of any business is bad news for the founders, who have lost their investment, the staff, who have lost their jobs, and for people owed money (who in some cases may lose their own business). This is to be lamented on an individual level, but at a macro level and in the context of creating a thriving, dynamic economy, such situations are inevitable.